Martha Shannon, BSc FSc, MEd
Co-Founder, Skin Nutritionist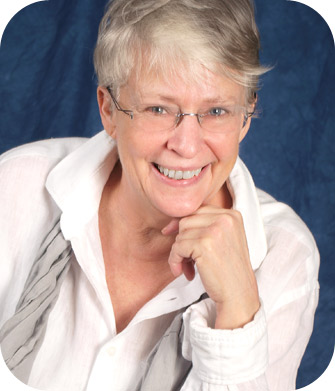 A pioneer at heart, this 'roadie' spends months circuiting craft shows in different cities.  Martha spends hours listening, advising and empathizing in the booth. Her unyielding enthusiasm is rewarded with customer smiles and appreciation for taking the time to care. 
The summer tour means family campfires under the redwoods in Tofino and ocean bike rides. Winter means cozy suites and fine dining! RV travel, campsites and hotel lodging are a natural lifestyle for Martha.
When she's home from trekking the country, Martha researches skin care, conducts experiments, trials and formulates the recipes that ARE the Earth to Body products. She is the mastermind behind the entire production and an expert at identifying market appetites.
From the red tile roof of MacDonald College to the downtown tree-lined McGill campus, Martha spent many years in labs and libraries. Twenty years of teaching have reinforced her love for sharing her knowledge.
When she is not coordinating her's and everyone else's travel schedule, overseeing web management, delegating to her tribe of devotees and taking productivity to a whole new level, you may find Martha actually relaxing. Hints of a candle lit spa bath, a thriller, a historical novel, or health book may be spotted. She might even have all three genres on the go as she cuddles her dogs by the woodstove.
"In my golden years, Earth to Body is my Raison d'Être. Doing what I love the most. This is retirement."
John Shannon, BCom, CMA
Co-Founder, Business Guru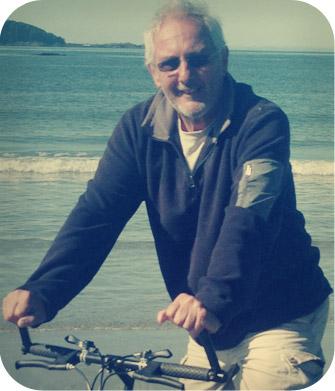 John has a tendency to go missing around here. If he's not nestled in his office chair engrossed in numbers, or exerting energy in the yard, he may very well be taking a snooze on the couch or a sun nap on the deck.
When at home, John pretends to do very little, delegating work, negotiating NHL pool bets and hibernating by the warmth of the wood stove and and watching the sport channel. John is more important than perceived. Like an anchor, he holds down the Earth to Body fort. Creatively individualizing spreadsheets, designing sales charts and handling the finances are only a few of John's expertise as accounting guru.
When on the road, traversing the country with Martha in their RV, John does most of the driving. During their five-month summer tour, he IS the RV pull factor, the schlepper, the muscle, the man who makes it work. Camper extraordinaire, John soaks in the quiet of the wild, bike rides and barbecues. His 'Tour Guide' Martha, arranges their travel days to under seven hours… retirement worthy.
The fall tour involves planes, rental cars, hotels and suite-meals. Dealing with skids, packing, unpacking is a different vibe. Twelve-hour days on his feet, selling in his booth, John is a machine. When asked, "What do you love best about Earth to Body?" John smiles, "The freedom and gratification of satisfied customers."
Heidi Shannon
Sales Rep, Customer Relations, Social Butterfly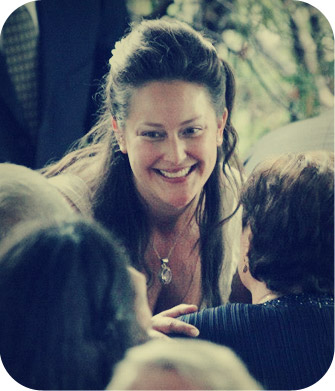 In Heidi's world "You can never have too many friends", is a major understatement. Flocking to her like a magnet, people are drawn to her warmth, her energy and her hilarity. With little effort, Heidi generates a sense of community while at work or play.
Whether teaching English in Spain, delivering Natural Health Care presentations in schools, or selling in the booth, Heidi's success at sharing her knowledge has been second nature. For the past 11 years, this craft show butterfly has been a key figure in Earth to Body's success. Heidi's innate affinity for people, make her career in marketing and customer relations foolproof. You won't get enough of her infectious enthusiasm, expansive knowledge and affable demeanor. And trust us, the feeing is mutual. This extrovert thrives on kinship and social connection.
When Heidi is not travelling the country, filling orders or stirring up conversation on the phone, you may find her cooking up a gourmet storm in the kitchen. Alternatively, she may be curled up by the fire, devouring a great novel with an organic tea close by. With a memory like an elephant, I wouldn't challenge her to Jeopardy.
Heidi's beloved dogs are not the only ones who require space to roam free. Heidi feels most at home in nature, where she can board down a snowy slope, swim across an open lake, or swing a croquet mallet on a grassy plain.
When the smell of homemade oatmeal bread fills your lungs, or the sound of laughter warms your heart, you know this kindred spirit is close by… along with the rest of the neighborhood.
Steph Janukavicius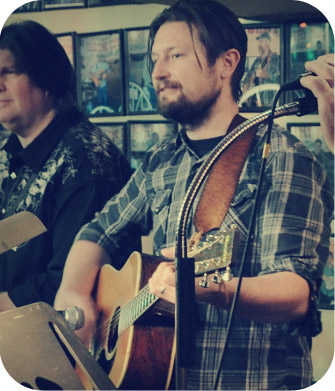 Steph is one the original pioneers of our team. He kicked off promoting our products at small events and craft shows and wisely concluded there was a niche for high quality skin care!
Following his initial stint in sales, Steph's patience and focus was required in the kitchen, where he underwent professional training to run a lab. Quick learning skills and a natural flair for "cooking" created a recipe for success. Watch out Master Chef, Steph is ours.
When Steph has completed blending in the kitchen, you may find him mixing a different form of art in his recording studio… Music. His true passion. Ensuing a love for composition, recording and creating, Steph is an accomplished guitarist, drummer and master of the mic. On any given night, you may be lucky enough to catch his band entertaining a passionate crowd at a downtown Montreal club.
Steph's versatility travels far beyond the stage, the kitchen and the booth, where he still enjoys selling. Snowboarding, croquet, and hockey are just a few other means he uses to channel his energy and avoid idleness.
Steph feels fortunate to be a part of the "Earth to Body" family and we are privileged to have this very cool, laid back and talented man as part of our team.
Tara Palov, BFA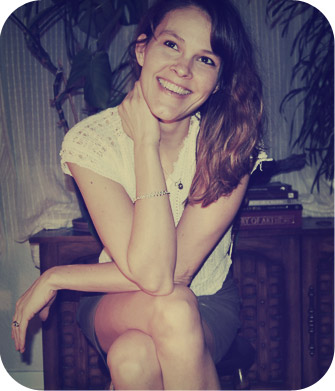 Tara often wonders if she should have been born in another era. A world free of genetically modified food, fast-paced culture and mass media would have suited her unconventional quirks. Sitting quietly under a tree with a book, she'd read only half before restlessness would seep in. Then she'd start another one, wishing Google had been invented.
Wise beyond her years, Tara is also incessantly turning up the heat, finicky with her food, forgets more than just where she put her sweater and practices restorative yoga. At the ripe age of thirty-something (she looses track), she has already started the process of settling down, puttering with her art. A BFA in Art History at Concordia and a certificate in Multimedia cultivated her career in graphic, web and motion design. She craftily manages to integrate her hand drawings into her beloved Photoshop. Tara is also a self-proclaimed photographer, writer and Marketeer.
When she is not drawing, painting or creatively assembling the look and feel for Earth to Body's print and web presence, you may find Tara dropping well-worn miniature socks into the washing machine. She holds a peculiar appreciation for the growing toes that inhabit them, for all of her appliances, and for life itself.
Alternatively you may find her sitting in meditation… while making mental lists, planning her day or trying to remember her brilliant idea.
Jaime Biggs
Office Manager, "Go-to-girl"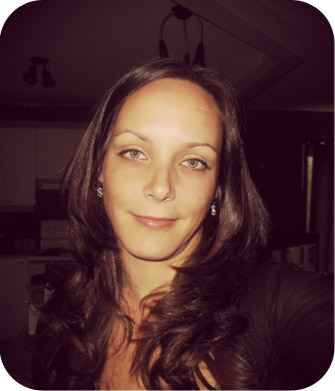 Jaime is our multi-tasking free spirit. When the office is organized, the soaps are wrapped and the products are labeled, you know Jaime's been around. She completes the orders when Heidi is on the road, and manages the office with the efficiency of a methodized instrument.
A puzzle lover at heart, Jaime artfully helps John assemble his accounting receipts in their befitting place. Our go-to-girl is here to assist with no-matter-what. On the rarity that a query is beyond her realm of expertise, she simply replies, "That is a  Russ question!"
On cold winter nights, when Jaime is not making candles or felting soap, you may find her and her teenage daughter, Madison, snuggling with their new terrier puppy, Coby.
In the summer, you may find her puttering in the garden, or soaking up the sun's warm rays. If you are looking for a companion on a fun adventure road trip, Jaime will be the first to hop in!
As 'office head honcho', especially when everyone else is working the shows, Jaime holds down the fort. Her dependability, willingness to diversify, and efficiency skills coupled with homemaking and mothering instincts all help to keep Earth to Body grounded.
Russ Whitty
Inventory and Production Control, Purchasing, Sou-chef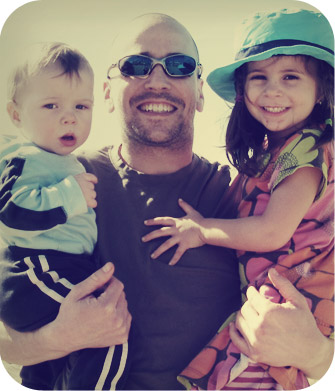 Over the past 10 years, Russ has transformed from a 'wild and crazy' guy into a dedicated family man and an integral part of our team.
Keeping inventory up to date, sourcing ingredients and supplies while simultaneously tracking NFL scores, Russ makes sure Earth to Body is ready for 'the show on the road', well stocked and well versed.
Russ wears many hats. Working alongside Steph, he plays an imperative roll in production, hand cuts the soap, all the while making sure we have the latest Kentucky Derby and golf picks. As a graduate of the H&R tax program, Russ has become our official consultant in areas we require advice. With a history of carpentry and home repair maintenance, when a repair is dire, his construction hat appears and Russ is our man.
When Russ isn't sharing his vast knowledge of sports facts or news tidbits, you may find him expertly smoking beef, pork or lamb on the barbecue, all the while sharing recipes, ideas and opines on life's survival tips. Russ' wit and knowledge prove him to be, as he says, "a quintessential product of his environment'.
Russ has no problem admitting he is the best mate, as a dutiful father of two. He cooks, he cleans, he child cares and he fixes things… Hold yourself back ladies, he's taken.
Gen Lussier, B.ED
Web Manager/Social Media, Enforcer of Staff Meetings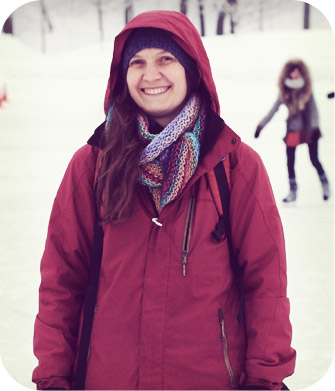 "Never doubt that a small group of committed citizens can change the world.  In fact, it's the only thing that ever has."  Margaret Mead
A former elementary school teacher, Gen home-schools her twins, teaches knitting and volunteers in her community.
In the summer months, you may find Gen cleaning the chicken coup, lovingly caring for her beehives, gardening or gathering apples as part of her volunteer harvesting. On sunny winter days, you may find Gen, the twins, and three freshly made snow angels.
When Gen is not kneading bread, blending kale smoothies or preparing locally bought veggie dishes, she is a vital part of Earth to Body rhythms. Gen's energy and enthusiasm transfer to the team. Always active, whether felting soap, or clicking away at the computer helping to manage our site, Gen is proud to be part of a growing family business. As 'enforcer of staff meetings' she has a natural knack for leadership.
Natural skin nutrition is a passion she believes in. And considering her habit as a scrupulous label inspector, Gen is one who can appreciate Earth to Body's clean ingredient list. 
Shawna Rutledge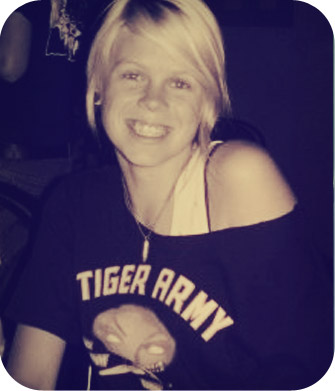 As the newest recruit, Shawna has been a vital accompaniment to Heidi at shows and festivals. Soon to complete her Bachelor of Commerce, Shawna is a conscientious student. She devoured our website at lightening speed, gaining top knowledge of our skin care line. Learning and sharing her expertise and insights is Shawna's gift.
What brought her to us to begin with? "A good poker game and my love for Argan oil." Shawna appreciates her involvement with a small business where her opinions matter and hard work makes a difference. Pinterest and Instagram are an example of her passion for photos.
When her eyes are not glued to a soccer match and her lips curled around a mug of cider or tea, you may find Shawna working part-time at the pet store. Besides a tea aficionado, Shawna is passionate about animal rescue. Her motto is, "Foster. Adopt. Volunteer. Donate."
From craft shows, to excel spread sheet configurations, to social media, Shawna's talents expand far and wide. Share her spirit and enthusiasm for animals, exchange tea tidbits, or banter about the soccer world at her next show. It will be time well spent.
Skin Bliss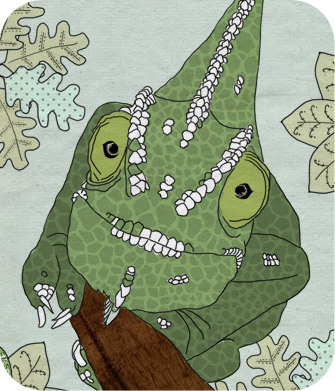 After hitching a ride from Africa in a shipment of Shea Butter, Skin Bliss turned up in our kitchen. We didn't see this chameleon at first as he had adopted a pale off-white hue, after a traumatic journey. We fell in love and invited him to join the team to entertain, inspire and humor. A philosopher at heart, our Chameleon ponders life's big questions with a quiet intellect that motivates us all to be better listeners.
He teaches us to take care of ourselves. For it's only when you love and take time for yourself, that you gain the capacity to spread love to others. He forgives, forgets and lets go with the ease of shedding a layer of skin. We all walk away feeling a little more 'zen' after spending time with Skin Bliss.
When he's not soaking in the sun, getting a therapeutic massage or taking a dead-sea-salt bath, you may find Skin Bliss enjoying a long walk on the beach, a nature hike or listening to classical music.