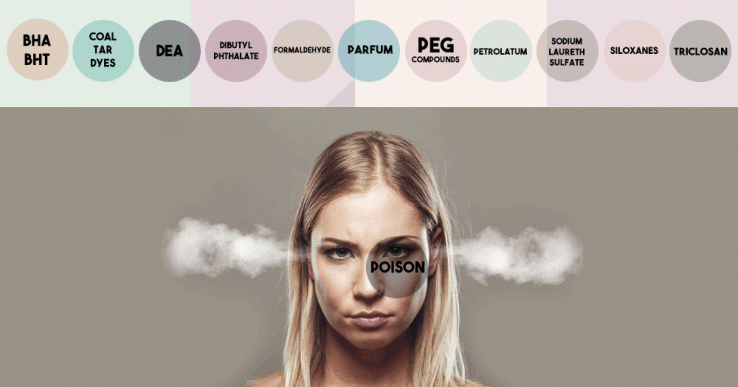 Shampoo suds and body cream
Delightful lotions adding sheen
Make-up cover, beauty shine
Perfume plus, scents divine
Nail polish, colours wild
No harm at all to any child
Seriously?
Liquid gel or spritz hair spray
Dye it pink or colour it grey
Fake tone a tan, hide from the sun
Bleach the teeth, smile is fun
Paint the lips, no fear of lead
All safe for us, so we have read
Seriously?
Shaving foam and facial scrub
Coloured bath bombs for the tub
Toothpaste gel to clean and bleach
Body wash within close reach
Dye, perfume, chemical galore
Skin care earns a perfect score
Seriously?
What am I really wearing on my skin?
Parabens, DEA
DBP and BHA
Coal Tar Dye, Formadlehye
Fragrance and Parfum
Pegs and Petrolatum
Mineral oil, SLS
Siloxanes, Tricolsan
Oxybenzone and Lead
Seriously. 
Consider natural skin care instead.
by Martha Shannon