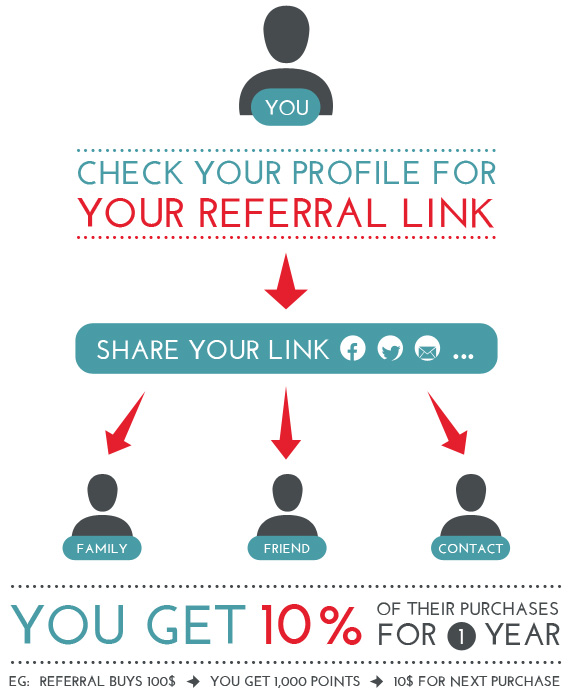 ---
Frequently Asked Questions
How do I access my profile?
On the top of the page, you pass the mouse over your name or username and a submenu will open. You click on the link 'My account' and it will take you to your profile where you will be able to find your referral link at the end of the page.
Does my referral benefit? As a first time shopper, your friend (referral) can benefit by letting us know in the comment section when the order is placed that your link was used. Please have your friend state  your name!  We will award your 'referral' friend 1000 free points which equals $10.00 on any future purchase.
 Can I pay my entire bill with my points if I have enough points in my bank? Yes, you can.    The system will use the maximum available points to fulfill the order.  After the order, any unused points will remain in your bank for future purchases.