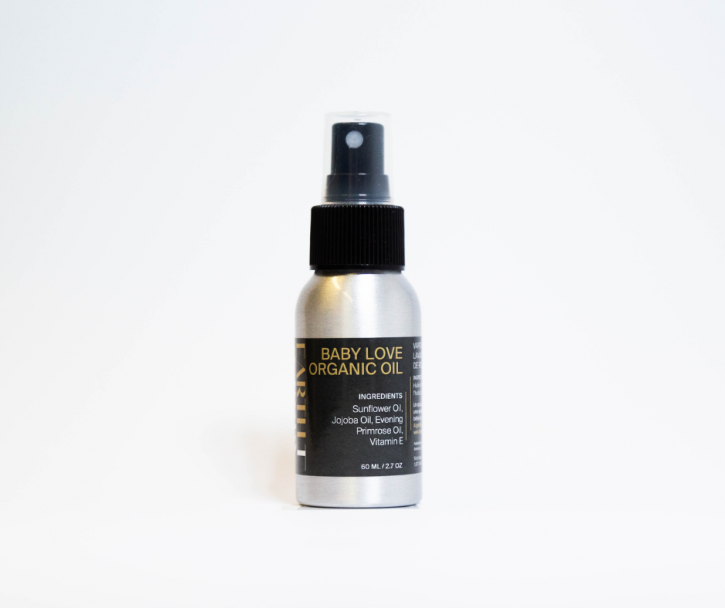 Benefits:
* A calming massage oil for all over baby
* No chemical preservation.  All good nutrition for the baby
* Simple, gentle, nourishing, 100% pure natural and organic oils
* Cleans, purifies, moisturizes
* Part of our Organic Baby Package
How to use:
* Spray oil onto palms and gently massage onto baby's skin
Tips:
* Massaging can be an art.  There is great advice on the Internet, photos/ videos to help your baby get the most out of your massage.   But no worries, expertise aside, they love all gentle touches.
Storage and travel:
*Use up within a few months or store in fridge. If stored in the fridge, warm to room temperature before using.