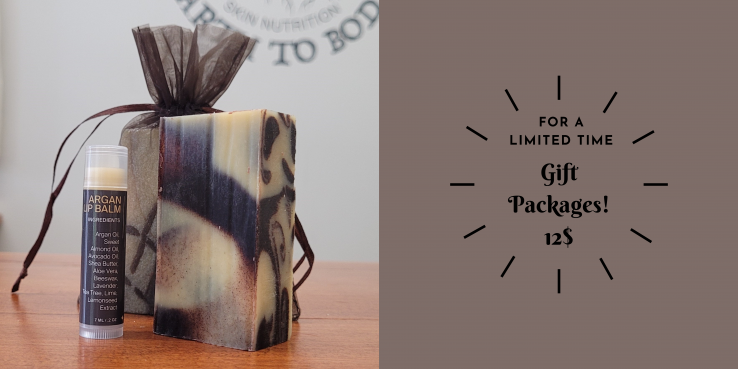 Just in time for the end of the school year,
we have created a gift package for you!
It contains our popular Argan lip balm
and our limited edition Cinnamon Swirl soap for 12$.
Just a little something special for those special people
that deserve a little thank you.
This package is only available online
and in-store for a limited time, until June 23rd.
Don't wait!