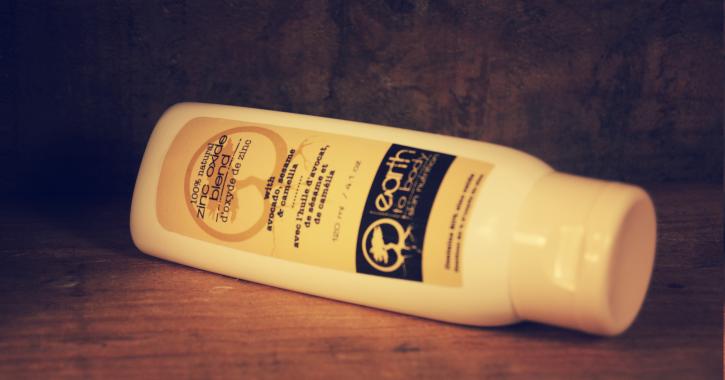 "Macadamia oil and zinc oxide (18% zinc oxide) contribute to making this cream ideal for strong weather elements, and the resulting skin irritations. It is a heavier cream, and beautifully absorbing into the skin. Along with Shea butter, avocado, vitamins and carefully selected essential oils, this 100% natural skin nutrition also soothes, softens and protects. Enjoy summer, winter, indoors and out! "   Earth to Body
Before using, open lid to make sure oil has not risen to the top (as happens with natural peanut butter!)   If it has, shake or give a little stir. This can occur when a product is totally natural. 
NOTE: We now offer this blend in a 120 ml pot container rather than a tube.  Photo coming soon.  If you prefer the pot container,  ask for it in the comment section on your order. Same price.