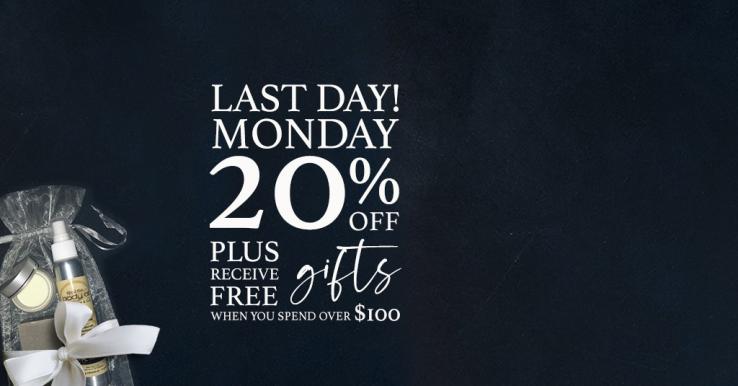 Celebrating 20 years in business!! 
UNTIL Monday November 8th EST
20% off EVERYTHING!! 
(Except packages)
PLUS
Spend $100 - $150 and receive FREE GIFTS!
Over $100 receive a free ESP* shampoo/soap bar (value $12)
Over $125 receive the ESP and Tamanu Cream (30 ml) (value $37)
Over $150 receive the ESP, the Tamanu Cream, and the Spoil Me Body Oil  (value $68)
We spoil you because you spoil us.  
Wishing you all a Happy Holiday!!!
.......................
The amount spent AFTER the 20% discount will determine the gift(s).  
The gift(s) will not appear on your bill but will be included for you
Special does not include the Skin Management Program, Baby package
the X Package or the Essential Oil Package as they are already discounted.
*If your fav shampoo/soap is the regular or basic instead of the ESP
please make a note to us in the comment space.  
No other exchanges offered.
Shop now to avoid shipping delays this Holiday!