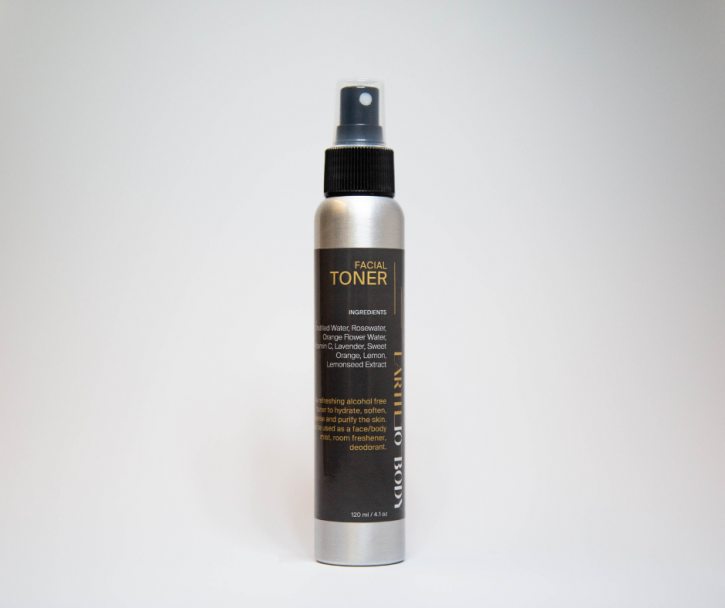 Benefits:
* Contains organic rosewater instead of the common alcohol used in most commercial toners
* Uplifting fresh scent organic rose, lavender, sweet orange
* Refreshing, cleansing, nourishing, clarifying
* Especially nourishing on acne, rosacea prone skin
* All natural.  All ages.  All skins.
How to Use:
* Daily: As a skin toner/freshener.  Deliciously nutritious on face. Excellent for acne control
* Removes make-up. Spritz and use a cotton ball to remove makeup
* Removes clay-neem facial mask: Spritz on facial mask once dry to help remove the clay
* Spritz as needed to freshen.  Excellent if needing to 'cool down'
* Best used daily or in 3-6 months, or kept in fridge up to a year
Tips:
* An excellent addition to our Skin Management Program.   Many people enjoy cleaning first, sprtitizing with the toner and then moisturizing.
* Can be used as a deodorant. 
* Takes a few spritz's to get the pump started
* Store in fridge for a cool freshening on a hot summer day!
Storage and travel:
*Travels well.  For air travel, place in a baggie dues to extreme weather changes