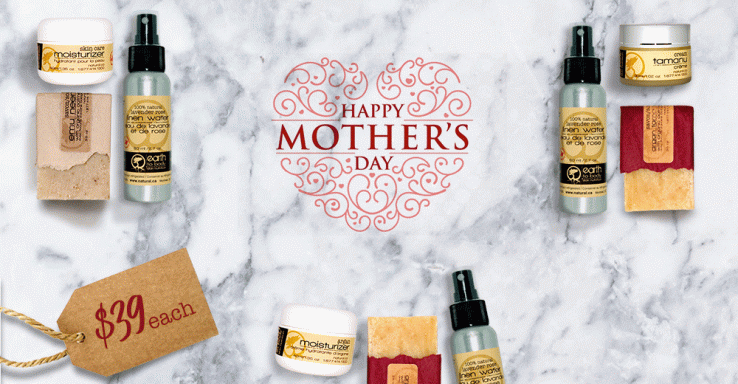 For 5 days only 
Wednesday April 29th to Sunday May 3rd (EST)
1. ALL SOAPS 10 % off 
For every 3 soaps sold, we are donating a Castile to our local hospital and woman's shelter to help support our frontliners.  We thank you for your support. 
2. Celebrate Mother's Day with a choice of 3 gift packs 
For all mothers and caregivers who deserve to be recognized
'Eminent Emu'
or
'Astounding Argan'
or
'Tantalizing Tamanu'
Each gift pack only $39.00 (savings of 15%)
3. Free Emu Lip Balm with EVERY purchase!!!  (if you prefer Argan, please indicate in the Comment section of your order.)
4. Shipping only $5.00 in Canada and USA. See shipping details*.  Free over a $100.00 purchase (before taxes).
*Until further notice, we are offering a $5.00 flat shipping rate in Canada and USA on ALL orders under $100.00. 
For orders over $100, the shipping remains FREE in Canada and NOW in the USA too
Please note: This shipping means EXPEDITED. EXPRESS would cost more.
In Canada there is a tracking number.
In the USA, if you choose 'small packet US air' there will be no tracking number.
If you want a tracking number you will have to choose another shipping method for a cost
For our Edmonton Customers,
If you wish to shop through our distributor Ron and Darlene, please do continue to call them. They can arrange for pick up or delivery or mailing.
EARTH TO BODY WEST
Ron and Darlene  Herman
1919 - 65 Street NW
Edmonton, AB
T6L 1M1
780.619.2636