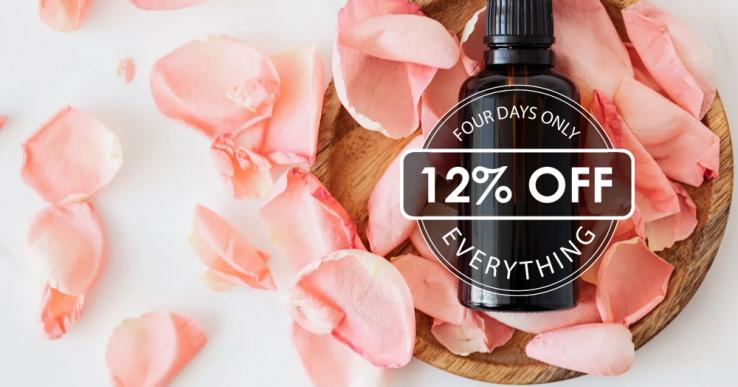 'Refresh the Skin' Spring Sale
4 Days Only!
April 1- 4 (Thurs-Sun EST)
12 % off EVERYTHING
Only an April fool would miss this special! 
Hunt for the treats you love for a Spring Makeover.
Cleanse
Deep cleanse
Scrub
 Soak and calm
 Exfoliate
 Tone
 Massage
 Moisturize
Do it all.
Free Gifts 
 (gifts based on total after the discount and before taxes)
Spend over $75 the lip's BFF: Emu Lip Balm
Spend over $100 the skin's perfect refresher: Facial Toner and the lip balm
Spend over $150 the skin's gentle exfoliator: Felted soap and the toner and the lip balm
Your gift(s) will not appear on your bill.  But we shall include them if you are eligible.