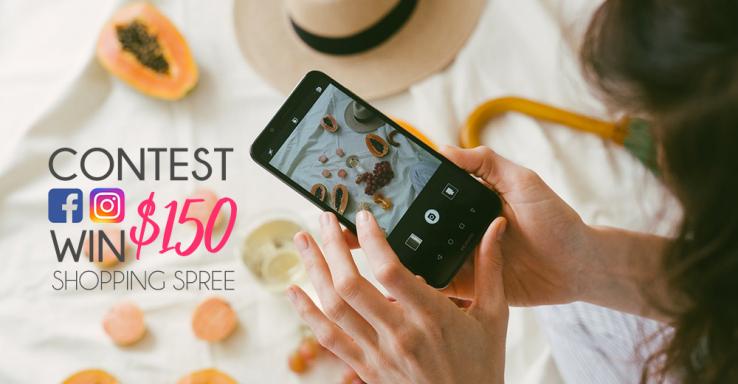 Make Summer Last Contest!
Win a $150 Shopping spree!
We want to see how you're enjoying Earth to Body products this summer and we also want to thank you for your continued support during these crazy times!
It`s easy to enter: Just TAG US IN A PHOTO!
Show us where and when you use any one of our products.
If you wish to be a part of the pic, go for it... but not mandatory.
Rules:
1)Tag us in the photo using @earthtobody on FB (or post on our page) or Instagram using @earthtobody_
2)The photo must include one of our products
3) Be sure to follow us on the platform on which you're posting 
4) Be a resident of Canada or the Unites States
Contest is open Friday August 14th until Sunday August 23rd incl. 
p.s. If you prefer to email us a picture, you will be entered too! 
Winner will be announced within a few days after the contest ends.
Good luck to all and we can't wait to see your pictures! Happy Snapping!
*We will cover taxes and shipping.