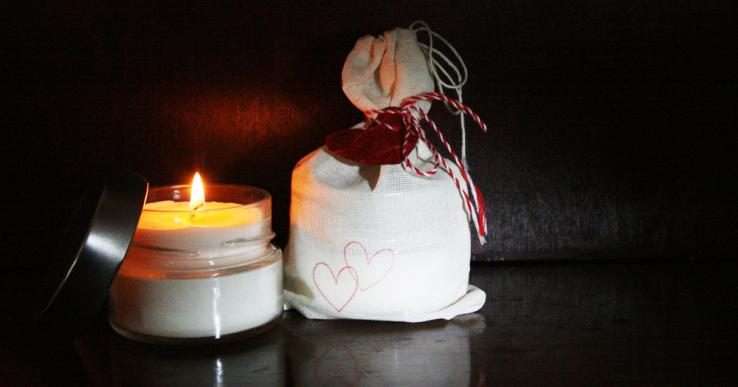 A perfect match for your skin and your senses. 
Light a candle and enjoy the romantic zen moment.
Soy is soft and the wax is warm, not hot.
Massage the sensuous cinnamon soy gently onto the skin to moisturize and nourish. 
The cinnamon soy helps reduce fine lines by plumping the skin, increasing circulation and improving skin tone.
Available only to February 14th
Limited Edition