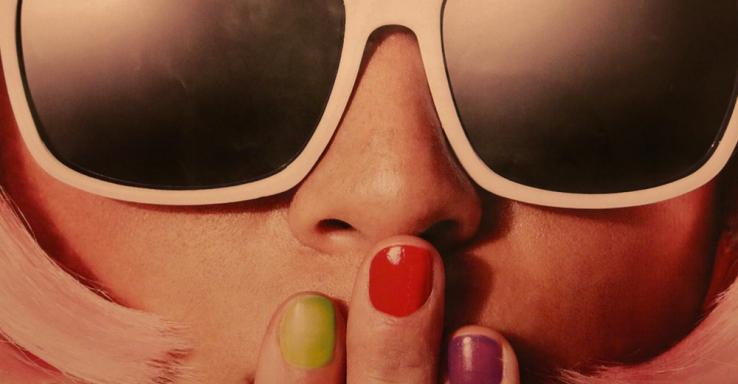 The two young teens closed their menus having settled on their breakfast options.  
"What can I get for you this morning?" the waitress asked, pen poised.
Felix looked up and grinned. "Well, I'm going to have the 3-egg option, sunny, brown toast and jam, orange juice and coffee, please.  And I think my buddy is going for the Red Dye #40. "
Both the waitress and Oscar appeared confused. Oscar shrugged and said, "Um, I ate already so I'll just have the Kellogg's corn flakes, but with the strawberry flavoured milk. And throw in the Yoplait yogurt on the side, please.
The waitress gathered the menus and promised to be back soon.
"What was that all about, dude. Red Dye #40?" Oscar asked
"You know my little brother is a terror, right? ADHD, behavior freak outs, problems at school, always getting into trouble, banging his head, like he's crazy at times. Well, my mom finally took him to this doctor who asked a lot of questions about his food habits. Reggie, the junk food king. Seems the dyes in the foods could, might, be causing his outbursts. Like Red Dye #40. I've been looking at the affected food items and corn flakes is right up there, bud. Loaded. 
"Red Dye?  Corn flakes aren't red?" said Oscar
"Doesn't matter. The dye makes them look golden delicious. Take chocolate pudding?  If there was no red dye in it, it would be green, not brown.  And there is red dye #40 in your soon to arrive strawberry flavoured milk, and in the yogurt on the side.  That's why I said you might have just as well ordered Red Dye #40. Oh, and dyes are in cosmetics too. My mom changed her red lipstick brand. She's become the Dye Spy. There are lots of artificial dyes but Red 40 is the worst. Looks like you could be the next candidate for ADHD, bud."
"Maybe I should just stick to Gatorade?" sighed Oscar, but seeing the quizzical expression on Felix's face, said,  "O sh-t, that too?"
________________________________________
Red Dye no. 40 a.k.a. Allura red, Red 40 Lake, FD &C Red No. 40, Aluminum Lake, CI Food Red 17, INS 129, E129 and more. It is the most common dye in foods. And the Red 40 is the really bad one.  
But the reds are not alone. There are varieties of blues, greens, yellows too. These synthetic dyes are made from coal tars or petroleum that can contain toxic heavy metals.  Found in pharmaceuticals, food (candies, packaged foods, dairy products, cereals, popsicles, baked goods, sports drinks) and cosmetics. When a product is enhanced in looks, the consumer is more likely to buy.
Colour additives are regulated but in many cases the restrictions may not be nearly enough. People are often more aware of the dangers in foods, but tend to be less cautious with cosmetics. Make sure you read all your food, medication and cosmetic labels carefully for colour additives.
We do not normally associate our ill feelings with our body care products: cream, lotions, make ups. Dermatitis maybe, but over time the toxins can build up and result in reproductive and developmental disorders, mood swings, muscle disorders, lung damage, cancer, allergies, memory problems, neurological, kidney, renal problems, hair loss, nausea, headaches. When was the last time you heard someone say, "Oh, they traced her illness to her body lotion. "
Earth to Body uses no colour or other synthetic additive. Any colour in an Earth to Body product comes from the natural colour of the ingredient. Like the earth tone beauty in shea, charcoal, clay, moringa, amla.