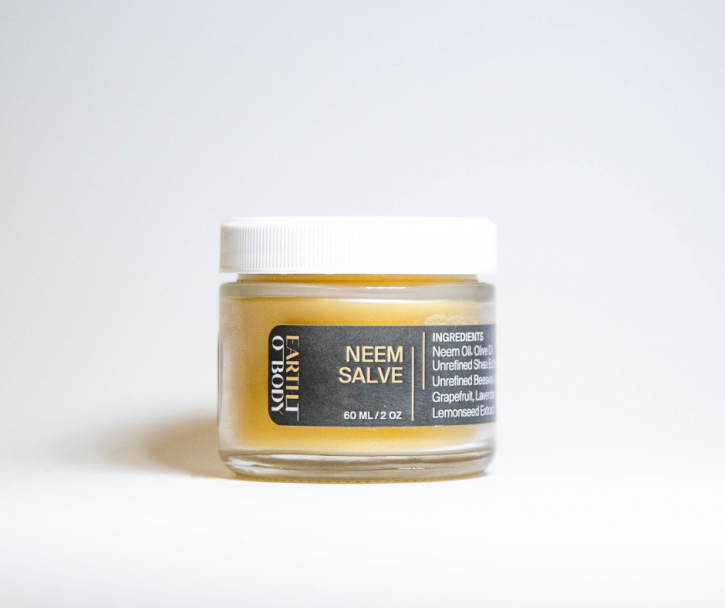 Benefits:
* A 100% natural pure neem salve for all over body needs
* Relieve itching, moisturizes, hydrates, softens and soothes skin
* Ideal on feet, especially heels and cracked feet
* Alleviates dryness
* Caregivers love our neem salve for baby diaper area.  For newborns, see Baby Neem Salve
Read more about NEEM OIL 
 
How to Use:
* apply salve as needed
Tips: 
* We never travel without our neem salve.  When you do not know what to do, you might want to try neem
* When smelling neem for the first time, imagine yourself in a kitchen.  it has a' spicy' earthy scent 
* We have many testimonials from Diabetics with foot issues.  They love our neem salve.
* Our Nori Neem soap is renowned for its anti-bacterial and anti-fungal cleansing properties
Storage and travel: 
* Store in fridge when not in use.  OK for several months out of fridge.  Travels well.