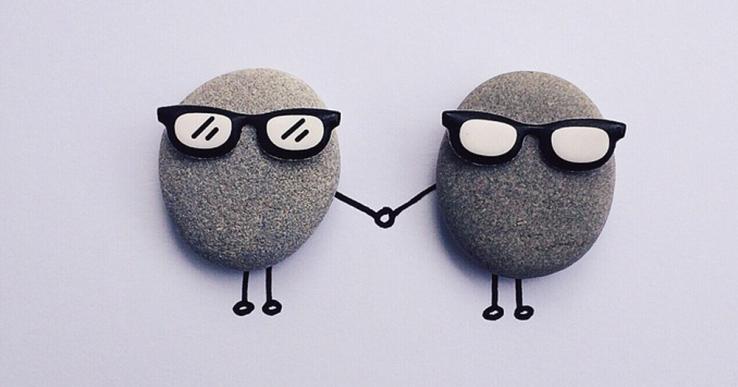 Earth to body has some pretty amazing employees. Over the years we have had many different people work for us. All of them have either been family or close long time friends. People we trust, people we love and care about us and our family business.  We have thrived because of these hard working, loyal people.  One in particular has given me a story I use to this day in my booth. 
 
Years ago I was in Fairview Pointe Claire working a kiosk. They were long hours and I was in need of help.  An old friend from school happens to walk by.  She was in transition from work and was looking for a job.  Well, what do you know?   She started that day.  She worked for us in the office for a year or so before she moved on to a job in her field. We became the best of friends and she still goes on the road for us 10 years later. I tell her story almost every show.
 
She is the most stubborn girl you'll ever meet. She would not try our line. She was convinced that what she was using was what worked for her.  I didn't pressure her.  I just informed her.  After 3 years of working for us, she decided to give it a try.  Her skin had acne, large pores and she wore a lot of cover up to help hide her skin.  
One day she came over, elated!  "I'm not wearing make-up, Heidi!  It's the first time ever that I have the left the house without it on.  My skin has never looked so clean and healthy.  Two weeks of using the Emu- Neem soap and the pure Emu Oil and I'm in shock, disbelief.  Really." 
I laughed , " Well ,that only took 3 years!"  Not only is she one of the best sellers we have, but also she tells her story every time she does a show.  Customers listen to her because she's honest and passionate, but really it is because her life changed. She was able to leave her home and not worry about wearing a ton of make up and instead, love the skin she was in.
 
Don't get me wrong.  She is still the most stubborn person I know, but to this day I have never been more proud of helping someone with their skin.  Ten years later she's still one of our best customers, an employee and a friend. Sometimes it can take time to try something new but in the end it was a life changing experience for my dear friend and for those have listened to her story. 
 
The people that have worked for us over the years have helped to shape the business we have today. Without them, we wouldn't have the stories and loyal customers that we have.  So to all of you out there that have been a part of Earth To Body, we thank you, truly and sincerely. 
By Heidi Shannon