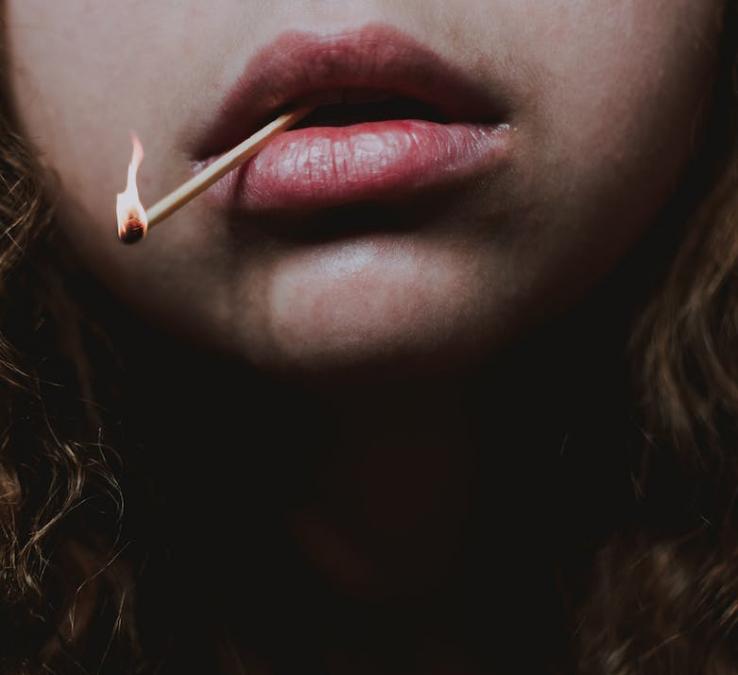 .I bought my balm in the dollar store
The price was right so I bought 10 more
One for each pocket and purse on hand
My lips crave the balm.  A need on demand.
My vigilant friend rolled her eyes in dismay
"How can you use that stuff day after day?"
I returned the eye roll back at her stare.
"My lips are dry and cracked and need proper care!"
She continued to rant. "Parabens are a 'no'
The petroleum jelly, a contaminant bowl.
The phenol and menthol make your lips dry
And what's with this bright pink dye?
The fragrance alone is a dire skin sin
There is absolutely no way this balm is a win
The alcohol dries thus negating the aim
This toxic lip balm should be named ''A SHAME' "
What else might be lurking in lip balms? Chemical sunscreens, flavours, salicylic acid, BHT (toxic preservatives)?
Do you ever get a tingling feeling after applying your balm?  Is your lip balm addictive…you can't leave home without it?  Have you ever frantically sought out the pharmacy or the dollar store to replenish the urgent craving when your dry lips are driving you crazy.
No need to go through this.  Just buy natural balms with all the good stuff.  Look for beeswax or candelilla wax, natural oils, shea butter, coconut, cocoa butter, essential oils. 
There are some good balms out there on the market. You just need to peruse the label! Another easy solution is to try one of our lip balms. Made with Argan and or Emu oil. We make them fresh. Spare ones can be kept in the fridge. You will not become addicted.  You will not damage your lips, not your body.  You will love, love the feel. And more importantly, the results. 
Good friends can offer good advice.