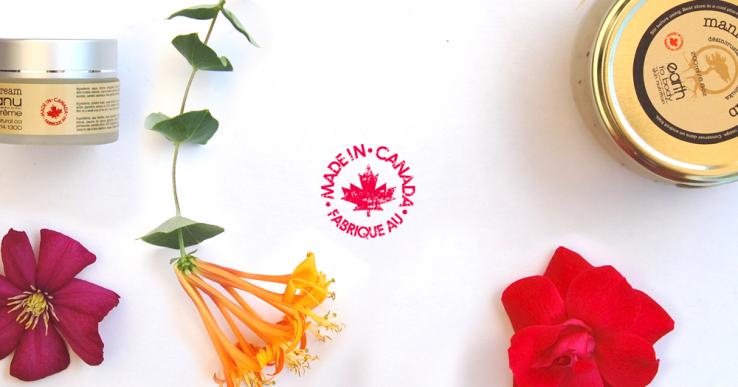 Years ago, when we first started investing our lives and passion into natural skin care, we were often referred to as 'on the cutting edge'. Homemade crafters sold at fairs and we discovered Vermont. Venturing south to shows in Manchester, vending in huge carnival tents nestled on verdant farm lands, was a 'circus' made in heaven. The crowds came and they loved us.  
For 2 years we relished the attention and were developing a good clientele. We had not yet ventured elsewhere in Canada. One Friday, in summer 2002, on our way to a weekend show, the joy shifted. 
The border became a barricade.  We were forced to dismantle all our goods and spread them out on the hot pavement. Grim faced border guards and other similarly challenged inspectors, with fancy ID's, vied for power, as they wrestled with and against each other to prevent our passing. Confusion reigned all around.
For over 3 hours, they searched and prodded. It was actually scary, but that is always the intention of border guards, is it not?  They have to appear neutral.  We were nervous and did not receive much empathy to our plight.  The sun was relentless. The air was tense. Our broker reassured us that all papers were in order. 
Finally, one sleuth inspector beamed as he eyeballed a face cream label, "Ah ha!  This product contains hemp oil. Cannabis sativa INCI*. You cannot sell products with Marijuana in USA." Patiently, I tried to explain "that the hemp seed oil used in skin care has the name 'cannabis', but the plant is a different variety from the marijuana plant.  Same family of plants, but different. Not marijuana." No go.
Then the situation exploded. Triumphantly, another sleuth declared our product labels unacceptable, as the weight was listed in metric only. If a cream read 30 ml, it also had to read 1 oz.  It did not. My bad.
Imperial measure was required for entry into the USA. Our broker shared our frustration but his hands were tied. We were comforted, in that they told us we could return the next day, if we corrected the labels and did not bring in the marijuana cream. Oh my!  
We returned home and worked most of the night. We remained hopeful.  But it was not to be. "The FDA does not work on Saturday.  Come back Monday." To add fuel to the fire, they confiscated a third of our products for further analysis. No reasons given. 
That unfortunate border experience deterred us from trying again.The USA border did return our product 2 weeks later. Our labels are now in perfect order. 
Perhaps one day we shall venture south again. We miss the atmosphere, the ambiance, the customers. But our Canadian sojourns from sea to sea have been extraordinarily satisfying. Meeting and greeting Canadians and exploring our cities and towns has instilled an appreciation of our wonderfully diverse country. 
We are proud to be Canadian Homemade. We continue to sell online to our appreciative American neighbours and we wish to thank all of you for your support.
*INCI standards for International Nomenclature of Cosmetic Ingredients