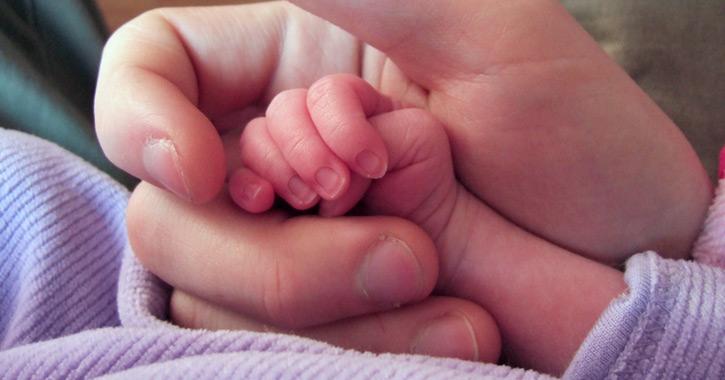 I'd like to share a heartwarming story about a young mother, Lise, desperate to find help for her six-month-old baby, who was suffering terribly with eczema.
Lise had heard about Earth To Body by word of mouth. We do not advertise nor make any claims on our products. As a natural skin care cosmetic company there are rules and regulations from Health Canada governing what we can and cannot say. However, our products are pure and chemical free, and this young mother was seeking solace in knowing that her baby would be getting the best skin nutrition available.
Lise was fortunately breastfeeding (thus helping to build up the baby's natural antibodies) and as a Naturopath, she was very aware of allergies often caused by dairy and gluten consumption. Well educated on the diet side, Lise needed something topical for his skin.
We spent about an hour together. I had a hard time holding back the tears as I witnessed this poor little boy, trying to scratch his crusty cheeks, and wiggle his small body in discomfort. Lise explained how her baby almost tore holes in his legs from trying to erase the constant itch. We discussed diet, laundry detergents, fabric and dye allergies, household cleansers, environmental issues, genetic predispositions, etc. Her five-year-old daughter had also suffered terribly as a baby and it was only when the little girl, at three years of age, swam in ocean waters that Lise saw an improvement.
This relieved mother left with the entire baby package : a castile soap, organic oil, lavender spritz and neem salve, emu oil, x cream, and Dead Sea Salt spa.
As a wise mother, Lise planned to test each item separately and carefully. She kept notes and it was not until four days later that I finally received a phone call. I had not been able to erase the thoughts of this wee child's suffering..
She started off by saying how thankful she was for the products, but she could not hold back the tears of joy. Her baby was 90% better after only a few days using the soap and the emu oil. Her daughter, now five, was in love with the X cream and delighted bathing in the Dead Sea Salt bath. Lise's emotional outburst was infectious and I thanked her profusely for sharing her testimonial.
To picture her baby smiling and itch free made my day!
Written By:  Martha Shannon