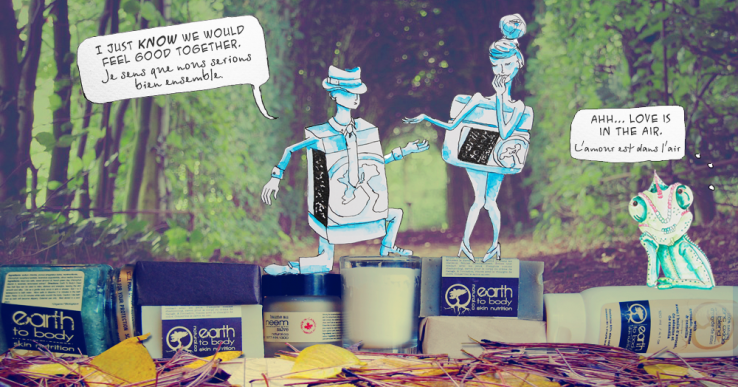 CONTEST
"Matchmaker, matchmaker, catch the best mate
Partner a product to make the best 'date' ?"
Winners announced on this news item!
What 2 Earth to Body products do YOU think make the 'Perfect Match' and why?
Your 'skin care combo' should be able to
- have a great long term relationship! 
- work well together and do each other justice. 
- compliment each other and work in harmony.
Add a statement as to WHY you think your 2 product choices are a good match.
The Earth to Body team will judge and select 2 winners who shine as 'matchmakers'  and give the best description. The winner can go on a $50.00 shopping spree…you can place your order by phone 1-877-414-1300. 'Skin Bliss' is our chief official judge. 
How to enter:
- On our Facebook post about the contest
- In a tweet, including @earthtobody and #perfectmatchcontest
You can also increase your chances of winning by sharing multiple entries, but you can only share one (1) in each of your Facebook comments OR Tweets It's 1:1 We'll then compile everything and the Earth to body team will chose the 2 best entries from all the submissions! Our 'Matchmaker Contest' starts Tuesday February 3rd at 9AM (EST) and ends Friday February 6th at 5 PM (EST) and is open to everyone!  Earth to Body will contact the winners and the 'Perfect matches' will be announced on our social media platforms.
Good luck to all!
If you haven't already liked our Facebook page (Earth to Body), followed us on Twitter @earthtobody, Instagram or Pinterest or signed up for our newsletter, please do so! 
It's a great way to keep track of contests, coupons and where we are!