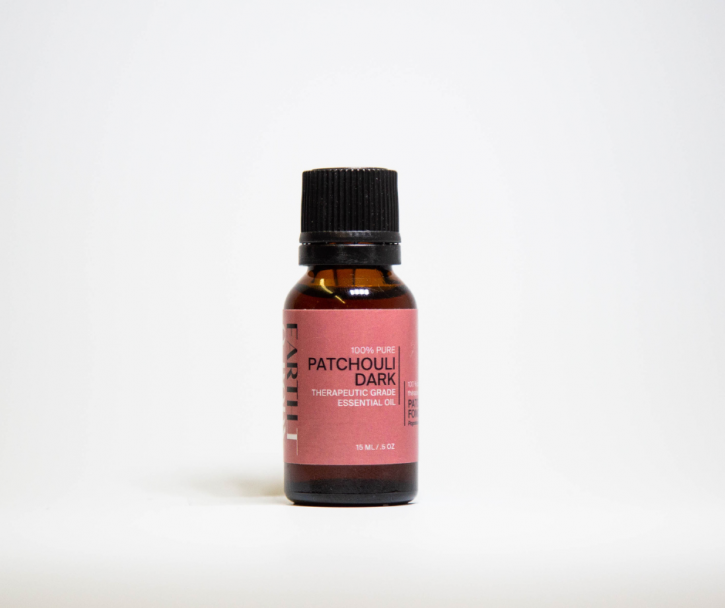 Pure, excellent quality essential oils of excellent quality 
are often used both externally and internally.
Earth to Body suggestions are for external use only
Botanical Name: Pogostemon Cablin
100% pure therapeutic grade
Main Constituents:
Patchoulol: 32.92%
Plant Part: Leaves
Origin: Indonesia
Processing Method: Steam Distilled
Benefits:
* Soothes inflammation
* Excellent to soothe dryness, eczema, acne, dermatitis
* Reduces appearance of scars and wrinkles
* Helps prevent body odour
How to use:
* In a diffuser
* Add to shampoo to help condition, reduce oliness and help control dandruff (make a lather with our soap and add a drop of patchouli)
* Dilute in any carrier oil as a moisturizer
* Dab a small amount on skin to sooth cuts and scrapes, insect bites etc.
Tips:
* May be best diluted in a carrier oil such as argan, emu, tamanu, neem, coconut, shea etc.
* Skin test first as some may be sensitive
Blends With: Bergamot, Cassia, Cedarwood, Myrrh, Opoponax, Orange, Rose, and Sandalwood.
As with all essential oils, consult your health care professional.  Caution with children and pregnancy. Avoid eye, inner ear and other sensitive areas