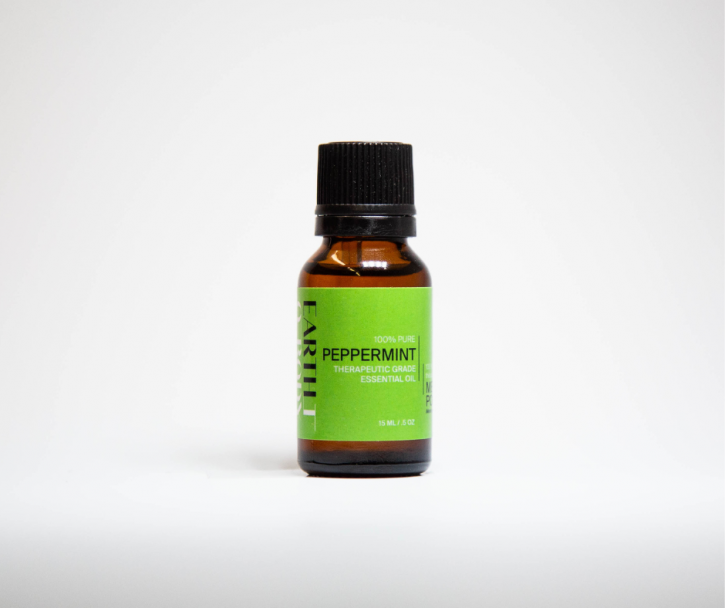 Pure, excellent quality essential oils of excellent quality 
are often used both externally and internally.
Earth to Body suggestions are for external use only
100% pure therapeutic grade
Botanical Name: Mentha arvensis
Main components:
L-Menthol: 74.51%
Plant Part: Herb
Origin: India
Processing Method: Steam Distilled
Benefits:
* Energizing
* Muscle relaxant and stress relief
* Inhibits bad breath
* Respiratory Benefits
How to use:
* Massage onto scalp.  You can also add to our Apple Cider Vinegar Hair Rinse
* A few drops in a diffuser. Can be combined with lavender or eucalyptus
* Add a drop or two to your favourite carrier oil to makea wonderful massage oil ( Emu, etc.)
* Add to your salt bath and relax (Choose Epsom salts or our Dead Sea Salts or Manitouka )
* Make a chest/temples/neck rub.  Combined with a carrier oil (Emu is best), it helps alleviate cold symptoms, asthma
* Can be added to our Moisturizing Lotion which already contains neem!
Tips: 
* If the oil crystalizes, place small bottle in a hot water bath for a few minutes.
* Test before use as it may cause skin irritation on some people.  Avoid eye area.
Blends with: Basil, Cajeput, Cedarwood, Eucalyptus, Juniper Berry, Lavender, Lemon, Lime, Manadain, Marjoram, Niaouli, Tea Tree, Oregano, Pine, Patchouli, Rosemary, Spearmint, Thyme
As with all essential oils, consult your health care professional.
Exercise caution with children and when pregnant.
Avoid contact with eyes, inner ear and other sensitive areas.