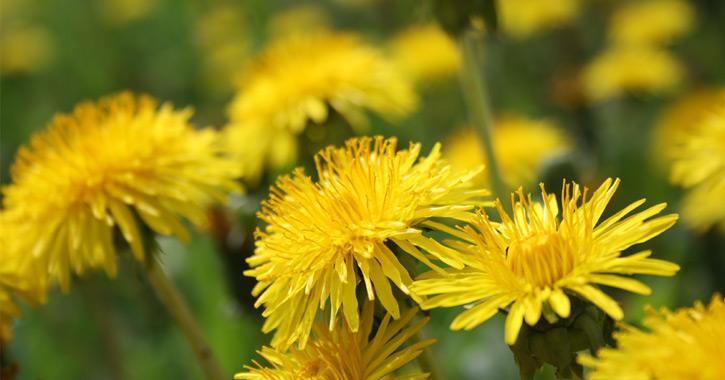 Are dandelions dancing on your lawn yet?
 I just received this from the Natural Health Consultants Institute here in Montreal. Thought I 'd like to share it with you.
"As the dandelion leaves grace our lawns this spring, why not embrace them for all the goodness they provide!
After the long, cold winter, this wonderful spring tonic can help to restore our health and vitality. Add the tiny, vitamin-rich leaves to your salads to add extra antioxidants, B vitamins, vitamin C, potassium, iron, calcium and protein.
Italians have long enjoyed the bitter, digestive enhancing properties of dandelion leaf salad, served with olive oil and garlic vinaigrette. If you're not likely to add them to your salad, you can still capture their nutrients by infusing them in vinegar. Simply fill a mason jar with the leaves (and the roots too!) and cover with apple-cider vinegar or wine vinegar. Let it sit for at least six weeks, giving it a shake every once in a while, and then enjoy your mineral-rich vinegar, liberally splashed on salads or cooked vegetables. Delicious and nutritious!"
So let's have fun with our weeds.
Anyone have experience in this area?