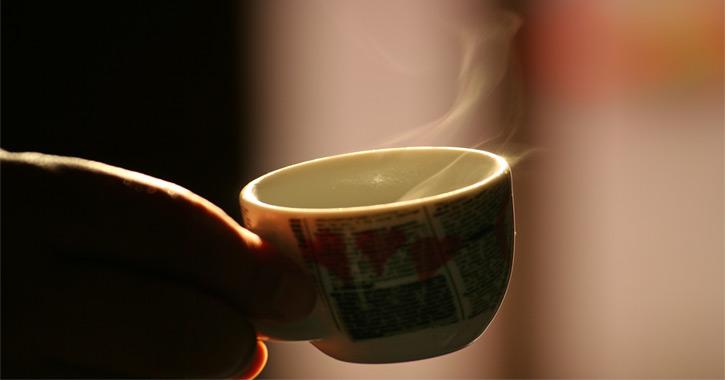 There are many ways to DE STRESS. Christmas is over and New Years is upon us.  Now is the time to think about giving a gift to yourself.
You need clutter, chocolate, a fondu pot, earth, sprouts, garlic, mistletoe, and U tube. You also need to know how to press your hoku. 
If you follow this scenario you can get it over with in one evening. Less stressful that way.
Here goes.
Invite good friends over to a messy place.
Prepare garlic bulbs according to recipe. Set aside. 
Place a huge bowl of black earth on the table, some baby plant spouts and a watering can ready to go.
Set your prepared fondu of dark chocolate  on the table beside the garden.
Be ready to light it. (The fondu, not the garden)
Set remote on U Tube to Comedy Clips.
Make sure the mistletoe is hung and you smell clean and fresh!
Your friends arrive. Toss the coats to the clutter. Press your hoku. (This seriously works so check out the photo)
Stand under the mistletoe.
Long hugs and New York kisses.
Continue to press hoku whenever hands are free.
Share a glass of Merlot with guests.
Invite your guests to the garden plot. Dig into the earth making neat little pockets to plant the sprouts. Tenderly pat and water.
Fire up the fondu. Warm the dark chocolate in the fondu pot. 
                                                                              More kisses, hugs and pressing of hokus under the mistletoe.
With great glee, pass out the fondu forks.
Spear the roasted garlic, dip into chocolate, sip the wine,
admire the new garden, flick the remote. 
Laugh at U  Tube, press hoku, dip the garlic into chocolate, laugh. Sing to encourage the sprouts, dip another garlic. Repeat.
The perfect formula for distressing at Hoilday time.