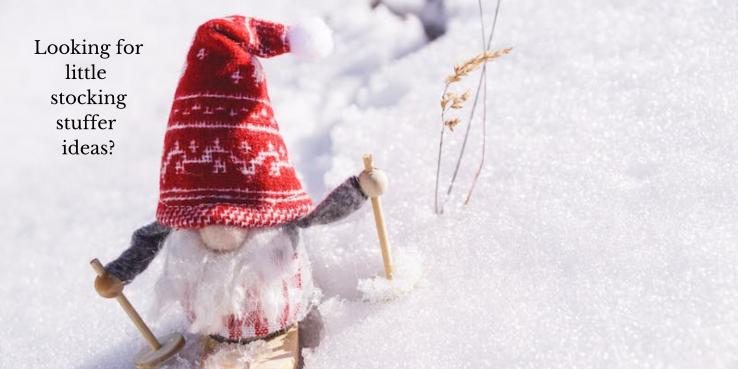 Santa fills our stockings every Christmas Eve and not all that quietly. I swear I hear the reindeer on the roof and the chimney rumblings. Maybe the little elf is assisting. If it is my imagination so be it.  Santa reigns.
The children place the milk and cookies on the mantle with a thank you note to Santa. The empty stockings are in full swing from the little mantle hooks below.
Its late on Christmas Eve. The rumblings begin. The milk is consumed and only cookie crumbs remain. 
Time to begin the stuffing. First the mandarin orange. Rolled right on down into the toe. Mandarins and holiday season are synonymous and a traditional part of our stocking ritual. It is first in, last out. 
On Christmas morning, once each stocking is emptied, the mandarin pops out of the toe. A best for last. Everyone enjoys devouring the succulent fruit , as they boast, laugh and play with the stocking's offerings, the orange a delicious precursor to breakfast. 
Santa knows stockings look best when truly stuffed. Rolled up magazines, socks, scarves, briefs. slippers, goggles, mugs, toys, chocolates, jellies and jams. And amid the melange, the always popular Earth to Body skin care products.
Like an emu or an argan lip balm. As our balms are the best ever, they are truly well received. Definitely a winter aid to the skin.
Another unique stocking stuffer is a felted soap, especially if the recipient is heading south to sun and sand.  These soaps are a wonderful exfoliant after a sandy day on the beach. And unique in their naturalness. They clear the skin of the hard to remove sand grains that love to penetrate the skin's pores.  At home, they are a desirable weekly exfoliant for the skin, sand or no sand. Other popular stuffer soaps are the soap/ shampoo bars, especially the ESP bar.  We have soaps for all ages.
Our Facial Toner or Spoil Me oil blend is also a special stuffer and truly appreciated.  We have creams lotions, pure oils butters. Ask the elves. They love our stocking stuffers.
Check out our product line to complete your stocking wish list.  Santa and elves would most certainly appreciate the help.