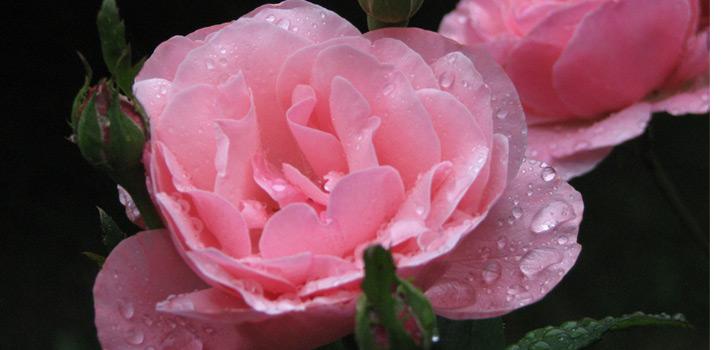 Refreshing. Refining. And pleasantly redolent.
Twirling under gentle splashes of this healing water.
Humbly bathing in its power.
Rosewater is magic. And if our trusty old rain barrel can't actually capture this dream, then we just have to do it ourselves.
Darn, that mosquito bite!
Drat, that pimple!
Dandruff, please disappear!
And all with a spritz of rosewater.
Volumize the hair!
Fade the dark spots!
Soften those fine lines.
All with a spritz of rosewater.
Bathe, spritz, sponge, splash in rosewater.
Rosewater is the bathing water of all centuries.
Past and present.
The nursing nuns always caressed their patients in gentle rosewater.
Why? Because they could. Because they knew.
They may not have known the scientific "why it worked?".
They did not know the language: anti-inflammatory, anti-septic, disinfecting, anti-viral, PH balance.
When we sell rosewater, we are not allowed to use these words either. 
Not unless we have special permission from the FDA or Health Canada.
But we can use 'calming, soothing, miraculous'. Just like the nuns.
Bless these small miracles.
EarthTo Body uses organic rosewater  in several different products!