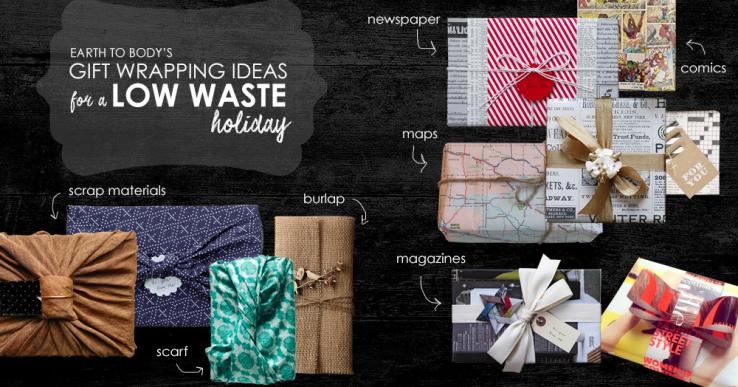 There are numerous ways to reduce your waste this holiday season, just in your choice of gift wrappings! You don't need to spend money on an aesthetically pleasing gift presentation. We've got you covered when it comes to your gift wrappings.
USE MATERIAL
- If you don't have any material lying around the house, you can easily purchase scraps at the sewing stores or thrift stores.
- Burlap is an earthy and wonderful way to wrap presents year after year!
- Your gift can be a part of the package! A scarf, a skirt, leggings... You can wrap a present with another present!
RECYCLED PAPER
- Newspaper is all over, why not get creative and cut up a piece to wrap your gifts? You can fancy it up with ribbons and a cute tag.
- The comics section is great for the kids gifts. They will have fun reading them after they've opened their present.
- Magazines, old books, unused musical books, maps. Pretty paper is everywhere, you just have to think outside the box when disguising your gift.
GET CREATIVE
- Make it fun. Why waste holiday wrapping paper when you have a selection of disposable options at your fingertips? Get creative. Use what you've got.