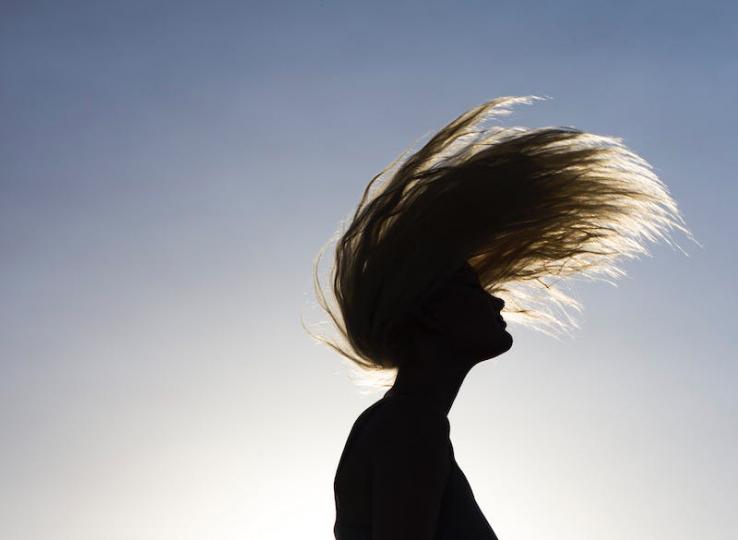 Are you seduced by the smells, the suds, the flow and glow of your shampoo? Do you love the way it lathers and cleans your hair? Shampoos are designed to please our senses. And most do. 
Washing our hair should be a fun experience, satisfying and nourishing.  Sadly, the 'nourishing' part is often lacking.  The toxic chemicals in hair care products do harm.
Unlike drug companies in America, cosmetic companies do not need to list potential side effects when advertising. Many of us smile at the absurdity of the drug ad parody. We don't really listen to the whisper, fast talk, mumbo jumbo touted at the end of the ads.
But imagine if ALL ads were required to divulge any potential dangers?
Let's pretend
A TV commercial is extolling the highlights of an irresistible shampoo. At the end of this most alluring ad, the side effect absurdity begins. 
'Sodium lautheral sulphate, propylene glycol, ethanolamines, the blue synthetic colour,  petroleum, may cause skin irritations, pore blockage, itching, eczema, psoriasis, seborrah, hives, dryness, endocrine disruptions, cradle cap,  reproductive birth defects, hair loss, cancer. See your doctor if any of these symptoms occur…'
If this ad were real, would we start to question the safety of our shampoo?  Or would we become immune to the 'warnings'?___________________________
When something does go wrong with our hair or scalp, question first your shampoo or conditioner.
Use all-natural shampoo/soap bars. Rinse with good a diluted organic apple cider vinegar.  Avoid the toxic ingredients so prevalent in shampoos and conditioners. 
While Earth to Body does not sell the lather-less natural and pure castile liquid shampoos, they can be a good choice. Instead, we sell 3 different nutritious shampoo/soap bars. Once you get used to the bar, you will love it. They lather beautifully and go head to toe. The vinegar rinse is a welcome experience.  
Your hair and scalp will feel great. No more need for the scare in hair care.