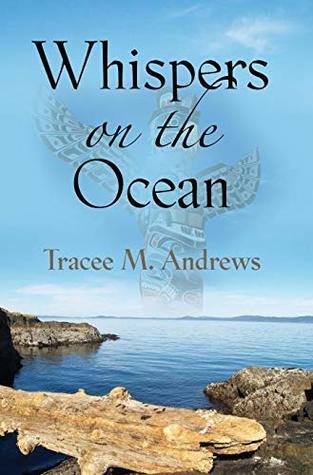 We met Tracee Andrews through Earth to Body. In email exchanges, we learned that Tracee is
the author of 'Whispers on the Ocean', published in 2017. We discovered this in Covid March
2020. Now, over a year later, the whispers are no longer silenced.
Whispers on the Ocean by Tracee M. Andrews
This book speaks to one of Canada's greatest wrongs and its lasting impact on generations of
people, related and otherwise. It is a story of how institutionalized bigotry has shaped Canada's
relationship with its First Nations Peoples. It exposes a dark, and until recently, hidden chapter in
Canadian history, that of Indian Residential Schools; the effects of which the Canadian
Government now acknowledges as being "profoundly negative."
This story follows the lives of four people and how they come to intertwine in Canada's poorest
neighborhood. Two residential school survivors, who in the aftermath of their incarceration are
struggling to adapt to a society that demanded they change, yet shuns them anyway, and two
paramedics who are also grappling with the demons of their pasts. Divided by class, race, and a
uniform, they each have more in common than any of them suspect.
Based on moving personal testimonies given to the author by residential school survivors living in
Vancouver's Downtown Eastside and the author's career as a paramedic working in that
neighborhood, this is a story of love and loss, and of longing and renewal, one that challenges us to
see others, and ourselves, in a new light. 
History has surfaced. Secret atrocities exposed. The genocide, a reality.
We thank you, Tracee, for being a strong voice for those whose whispers, for decades, were
brushed aside.
On the streets of Vancouver and as far east as Shubenacadie, NS and in many more Canadian
towns, cities and designated lands, the whispers are finally being heard. Thank you to all who are
speaking out.
Tracee spoke for the Indigenous People, at a time when their truths fell on deaf ears.
If you are interested in reading 'Whispers on the Ocean', visit https://www.traceeandrews.com
Tracee is donating a percentage of every book sale to the IRSSS.