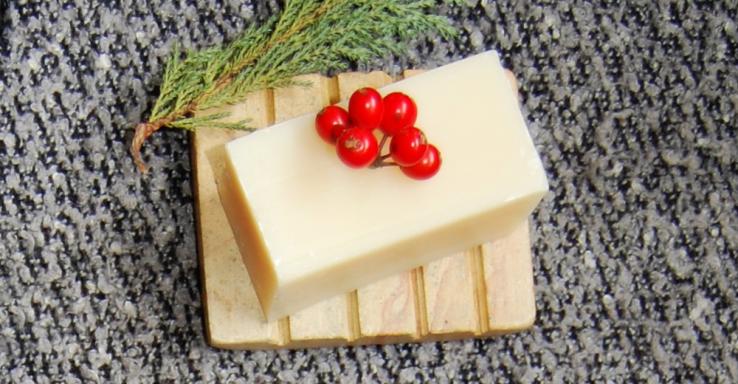 Setting: CNE Exhibition 2019
"…and what is that for?" the wide-eyed young boy asked as he pointed to our shampoo soap bar. Growing up with squirt soap dispensers, this teen had absolutely no clue what a soap bar was. The soap stone nestled beneath required a further explanation. 
I proceeded to enlighten him. He now knows what it means to cleanse the 'old-fashioned way', how much heathier real soap is compared to detergent and what to do with both a real soap and how to store it in between uses.  He listened. The purpose of the soapstone dish made sense, but he was most intrigued with the actual Brazilian soapstone. He kept feeling the stone, turning it to all angles and marveling at the fact that someone actually carved it from stone. I have no doubt the inquisitive young teen has gone on to investigate the art of carving soapstone.
Our carver is Ian Coffin, an artist living in Windsor, Ontario. He sculpts in soapstone and wood and is mostly self-taught. He has been sculpting for 15 years. To make his uniquely designed soap dishes, Ian hand cuts blocks of food grade Brazilian soapstone. The dishes are then shaped using a variety of carvers' rasps and are wet sanded to a smooth finish. This is where the magic begins as the distinctive grain in the stone is finally revealed. Each soap dish is then coated with beeswax and hand-buffed for a soft, warm sheen.
Brazilian Soapstone is metamorphic crystalline rock that's naturally resistant to bacteria and will not burn, stain or acid etch. A perfect accent to a natural soap and Earth to Body is thrilled to support a Canadian vendor dedicated to handcrafting original designs.
Benefits of a soapstone dish:
* Each dish is unique in colour ranging from grey, bluish grey, tans to slight blacks and greens.  Some are darker or lighter with more or less veining.
* The feel is soft and warm, the look subdued and minimal, accenting both the traditional and the modern décor.
* The surface will always look freshly polished because of the natural oils from soap.
* Non-porous. It will not absorb bacteria.
* Naturally GREEN FRIENDLY.   No harsh chemicals are entering your home.
How to Use:
* Place near any sink allowing excess water to drain into the sink
* On occasion, clean under the dish and wash any soap residue off with warm water.
* A soap dish made of soapstone is the perfect partner to a natural soap, as soapstone itself loves to be cleaned with a mild soap and water. 
Tips:
* If the soap dish dulls over time or a small chip occurs, sand lightly and polish with any food safe oil.  If you have some of our argan oil, emu oil, sheamu, shargan butter on hand, a wee bit makes a great polish. 
* Looking for the perfect gift... a handcrafted 100% natural soapstone dish and soap combo.  
Maybe one day the inquisitive young boy will craft his own soap dishes or perhaps make his own soap.  If you are out there and reading this, give us a call. Ian would be thrilled to know his art is passed on. And we would love to know if you are enjoying natural homemade soaps.