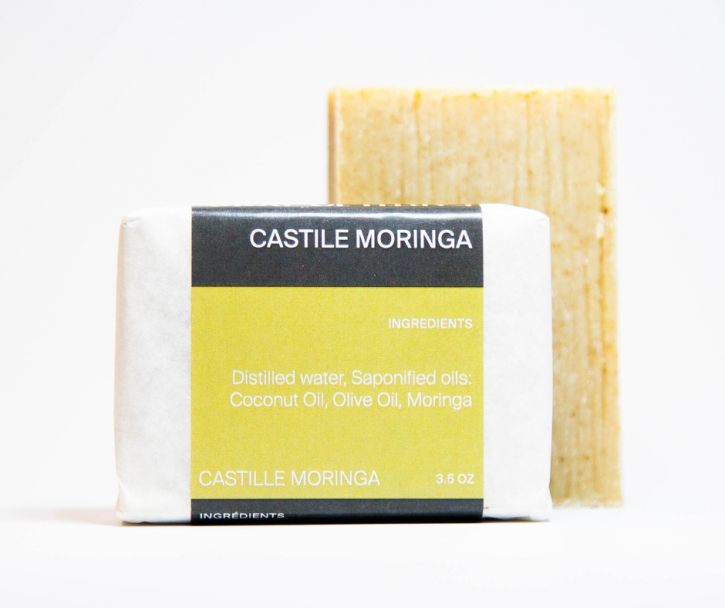 Benefits:
* A simple soap with 'little' that does 'a lot'.  Moringa is a super food for the skin
* Only three perfect ingredients: organic olive, coconut, moringa
* 100% natural cold processed castile soap
* Eco friendly, vegan, travels well, non-spilling
* No scent
* Ideal for all ages and skin
How to Use:
* 
As a soap: Face and body as desired

* Rinse

Tips:
* Especially popular with children and sensitive skin
* Ideal substitute to emu neem soap or argan tamanu if skin is mega sensitive
Storage and travel:
* Store away from water, in a soap dish or container
Our Castile Moringa is also offered felted in Alapca wool. See Felted Soap.