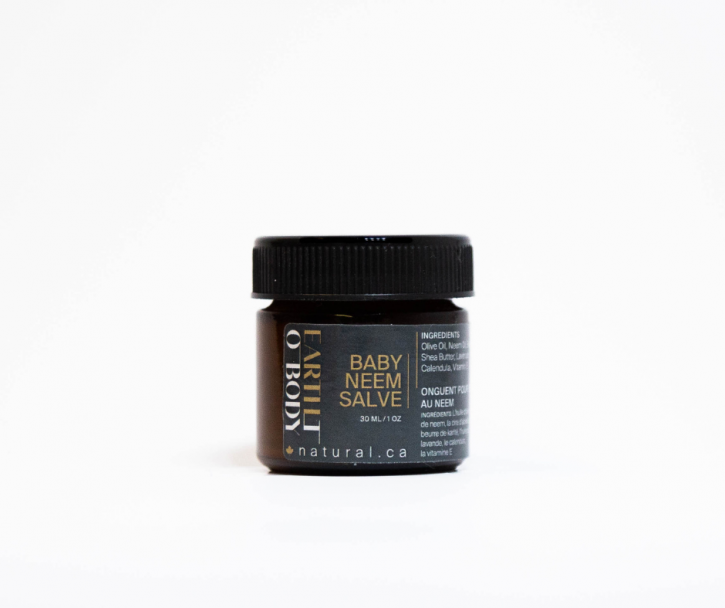 Benefits:
* Ideal for baby diaper area.  Alternative to chemically laden commercial products.
* Made with organic olive oil, pure unrefined neem oil, gentle calendula
* Neem is renowned for its anti-bacterial and anti-fungal cleansing properties
* Provides a natural soothing and protection barrier
* Can be used on other dry or irritated spots, especially eczema
* An integral part of our Organic Baby Package
How to use:
* Apply as any salve to diaper area with clean fingers or natural tissues.  Do not contaminate jar
Tips:
* Neem genrally has a spicy smell.  This blend is very mild, formulated for newborns and very young babies. Makes a wonderful baby gift (or see our entire Organic Baby Package)
* Avoid face area as baby may not like the bitter taste if s/he happens to get a little in the mouth.  If face area needs assistance for dryness or redness use Emu Oil or Argan Oil
* Can also be used in conjunction with our Zinc Oxide
Storage and travel:
* Can be left at baby changing table. Travels well.