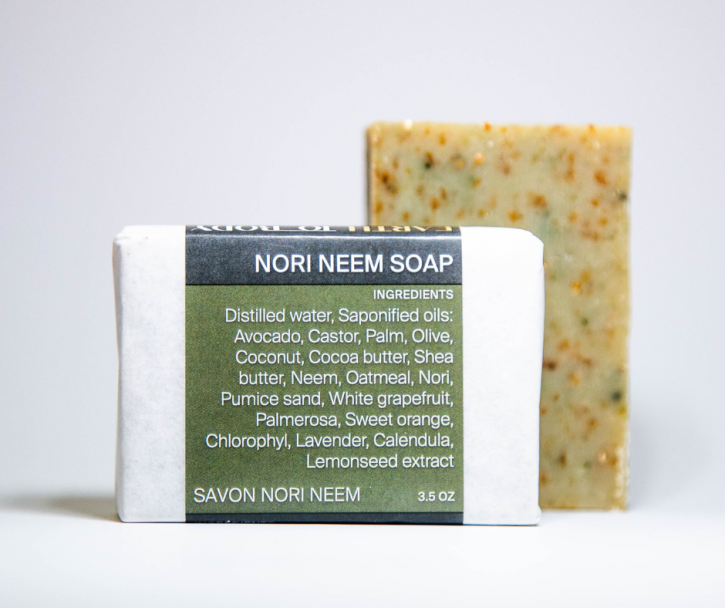 Benefits:
* 100% natural cold processed soap with neem, pumice sand, nori seaweed, avocado, organic gluten free oatmeal
* Ideal for hands, body (gently on face)
* Antibacterial, antifungal cleansing properties
* Excellent exfoliation, moisturizes, softens rough patches 
* Superb nutrition. Gentle palmarosa scent
* Eco friendly, travels well, non-spilling, ideal against outdoor elements
How to Use:
* An all over exfoliating soap.  When used on face, make lather in hands first.  Apply gently
Tips:
* Removes dirt, grime. grease
* Use after gardening, hard work, camping
Storage and travel:
* Store away from water, in a soap dish or container
* Can be cut into smaller pieces for travel or storage, as desired
Our cold processed natural soaps have absolutely NO chemical preservatives. 
See Shampoo Bar for explanation of a cold processed soap.