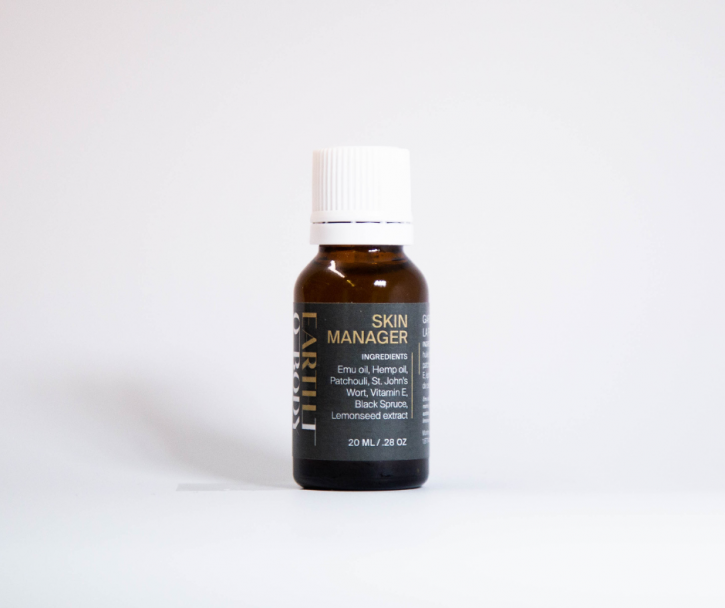 Benefits:
* Renowned for soothing dryness on acne prone skin
* Healthy, effective, non-irritating
* Unrefined Emu oil, St John's Wort, Black Spruce contribute to a unique blend 
* An integral part of our Skin Management Program
* 100 % natural
How to use:
*Dab some of the Skin Manager on the irritated spot. One –three times a day should suffice, but can be used as needed.
Tips:
* Shake well each time.
* Depending on the temperature, the liquid inside the bottle can thicken, as emu is temperature sensitive, making it difficult to dispense. It can be warmed under water or in the palms of the hands.
* If it is easier for you,  discard the plastic insert in the bottle. Dispense a drop onto clean finger.
Storage and travel:
* Use within 4-6 months or keep in fridge up to a year. Travels well.