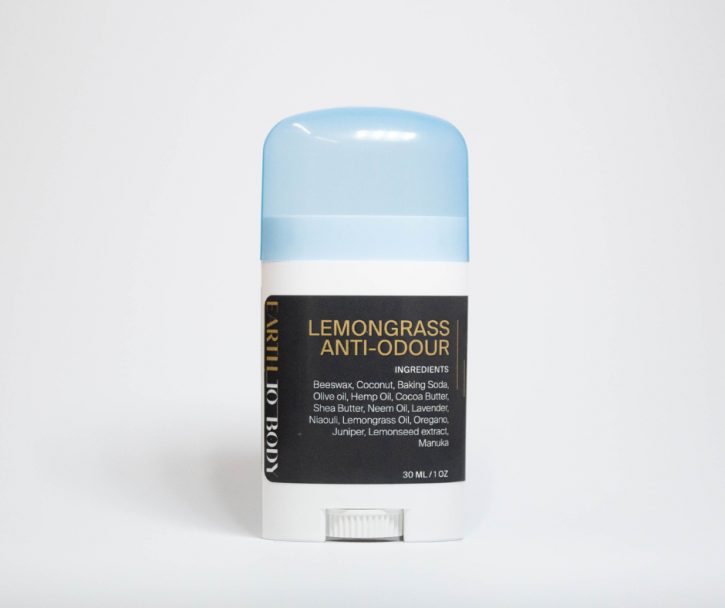 Benefits:
* Free of all chemicals ( no aluminum) 100% natural anti-odour
* Neem, oregano, manuka provide effective anti-bacterial properties
* Eco friendly, vegan, travels well, non-spilling
* Can provide all day protection
* Fresh citrus medley of lemongrass, sweet orange. Lavender
* Ideal for all
How to Use:
* Roll up anti-odour bar.  Used daily or as needed
Tips:
* Most popular scent 
* This is NOT an antiperspirant
Storage and travel:
*Travels well. Bathroom or bedroom storage is fine if used daily (or fridge)
We are temporarily unable to obtain black deodorant containers.
The replacement is a clear base with a blue lid.