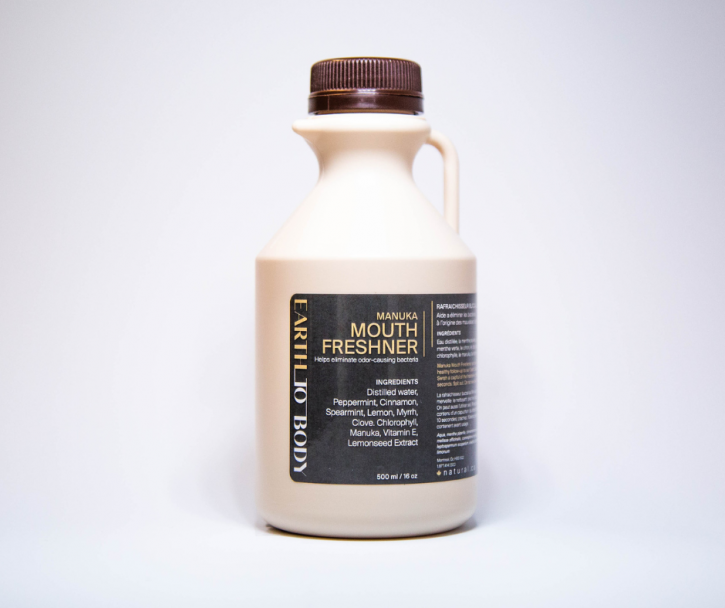 Benefits:
* Healthy nutrition for the teeth and gums
* Contains unique blend of chlorophyll, manuka, and myrrh
* Does NOT contain harmful ingredients common to most mouthwashes
* Does what a mouthwash is supposed to be.   Good for us.
* Enhances reduction of odour-causing bacteria
* Pleasant taste.  General consensus: "I like the taste.  I love the results."
* A complementary partner to our Tooth Cleanser
How to Use:
* Simply swish about a capful of the freshener into the mouth for 15-30 seconds and spit out.  Do not swallow. Shake before using.
* Can be used after cleaning and flossing.  Can also be used alone.
* It is best to clean and floss with Tooth Cleanser at night and in morning.  If you do not have time in the morning to do a proper cleaning job, the mouth freshener does provide cleansing properties.
Tips:
* Do not expect the WOW feel of common mouthwashes. Natural ones cannot do that. But do expect a fresh feeling and good results.
Storage and travel:
* Bathroom storage is fine, but use within several months of purchase or keep in fridge. 
* Keep in a plastic baggie in travel.   Make sure lid is extra tight
The bottle is 500 ml