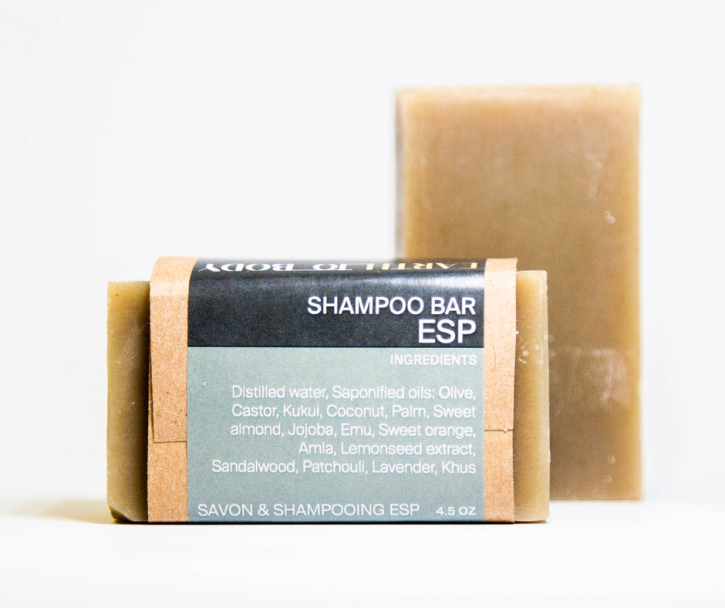 Benefits:
* Extraordinary Soap Performance, 100% natural cold processed soap
* Replaces irritating chemical based liquid shampoos
* Superb nutrition for hair and scalp, itchy, dry skin
* Soothes dryness, itchiness from many skin conditions
* Especially effective on hands that need help
* Musky earthy scent
* Eco friendly, travels well, non-spilling
* Our best selling soap. Part of The X Pack
How to Use:
* As a shampoo: Lather in hands or straight onto the scalp
* As a soap: Face and body as desired. Leave by the sink to wash hands. Nothing works better. 
* After washing, condition hair/scalp with apple cider vinegar rinse, and/or argan oil if desired
Tips:
* Excellent also as a shaving soap
* Men's absolute favourite one-stop-shop soap (But women love it too!)
Storage and travel:
Store away from water, in a soap dish or container
Can be cut into smaller pieces for travel or storage, as desired
The carrier oils listed below are saponified, treated with sodium  hydroxide to convert it into soap.