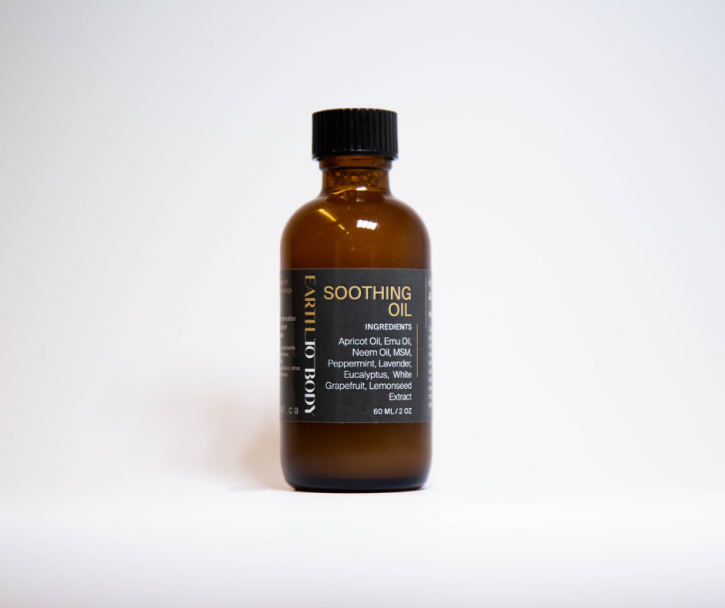 Benefits:
* Through massage it helps to relax the muscles and pain
* Massages to create a sense of well being
* Testimonials on arthritis, stiffness, joint discomfort
* Lubricates and moisturizes the skin
* Pleasant calming scent
* Aromatherapeutic benefits of eucalyptus and lavender
* Opens and increases the flow of energy
How to use:
* Shake before each application.
* Massage a small amount directly onto the area of discomfort  (Fingers, hands, wrists, knees, shoulders, neck, ankles etc)
* In the Bath: Add a small amount of the Soothing Oil to bathwater, or to a Dead Sea Salt Spa, Manitouka or Himalayan Rock Crystal bath for a truly relaxing experience
* In a hand or foot bath: Add a small amount to water. Soak 10 minutes or as desired
* As Aromatherapy: Under nose, on throat, neck, chest
Tips:
* MSM does not dissolve easily in pure oils. The mixture may feel gritty. Must shake well each time.
* If stored in fridge warm to room temperature before use.
Storage and travel:
* Travels well.  Room temperature is Ok but use up within 4-5 months or store in fridge