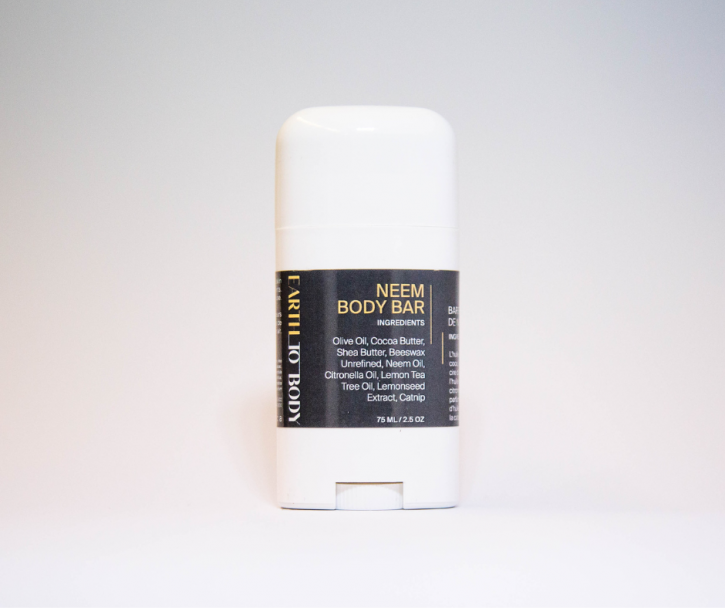 Benefits:
* Contains pure unrefined neem oil
* Can be used all over the body
* Moisturizes, nourishes the skin
* Excellent outdoor protection against weather elements, camping, boating, vacationing 
* All ages. Chemical free. Safe
 How to Use:
* Push up stick dispenser.  Can be applied wherever skin is exposed.  As often as needed
Tips:
* Great to take on vacation 
Storage and Travel:
* Travels well.  Store in a cool place. Best to purchase fresh for each season.